3 Steps to Protect Yourself Against Identity Theft in Ventura, CA
The threat of identity theft is one that continues to become more prominent. However, most people do not protect themselves against identity theft as adequately as they could be. That because identities are intangible—people often forget to make the same effort to keep their identity safe.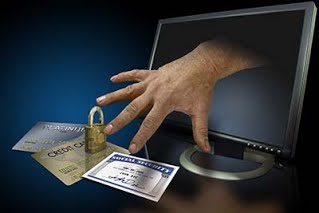 But, although the threat is on the rise, how seriously are you at risk for identity theft? Well, according to annual identity fraud studies performed by Javelin Strategy & Research:
In the past seven years, over $112 billion has been stolen from identity thieves, which equates to over $35k being stolen every minute.
In the year 2015 alone, 13.1 million people in the United States were victims of identity theft.
The total loss in 2015 was over $15 billion.
There is one incident of identity fraud every two seconds.
Using a smart phone and social media increases your risk.
Despite the rising number of identity theft incidences, there are several precautions you can take that will greatly reduce your risk. You have the power to safeguard your Southern California home and business against thieves—so long as you follow strict guidelines when handling private information. We've put together a list of a few tips below to give you a clearer idea on what you can to protect yourself.

Stay Private on Unsecure Wi-Fi
Criminals have become increasingly adept at intercepting transactions and communications occurring on unsecure Wi-Fi. Unsecure Wi-Fi refers to any Wi-Fi connection that does not require a password to access, such as the Wi-Fi at the public library or your local coffee shop. Online banking or anything related to finances on an unsecured Wi-Fi connection is at risk of allowing hackers access to that information.
To protect yourself, set up a password on your Ventura home Wi-Fi network and save all of your banking and online shopping for the secure network.
Avoid Phishing Scams
Phishing, which is the practice of sending out fraudulent emails soliciting financial information or getting users to click on virus links or attachments, is a growing identity theft threat.
To avoid becoming a victim, read emails carefully before clicking on links or attachments. Make sure the sender is a trusted source or someone you know before clicking any links or giving away any financial information. Even if the sender is someone you know, learn how to identify fraudulent scams and evaluate whether or not the sender would typically send a message like that. Friends and family can easily be hacked without knowing it and pass that on to everyone on their contact list.
Don't Be Careless with Private Documents
You can minimize your risk easily simply by storing sensitive documents carefully and destroying the ones you don't need.

While certain documents need to be retained for tax and other purposes, you should be shredding documents regularly that you no longer need, especially those that have any kind of account number, medical, or private identifying information. Also, shred any kind of sensitive mail, especially those credit card offers containing blank checks or bills.
While shredding your documents before you dispose of them is the only way to ensure your security, it is also one of the simplest things you can do to protect your private information. Imagine how easy it would be for a thief to get your information if it wasn't shredded: all he would need to do is fish your information out of the trash—an action that doesn't require much technical skill whatsoever.

Protect Your Private Information at Home and Work With Ventura Shredding Services!
At Ventura Shredding Service, we make it our top priority to provide you with flexible, affordable, and trustworthy services. Whether you're looking for mobile shredding, off site shredding, or hard drive shredding, we'll connect you with the right service provider that best suits your security interests. Request a free quote or give us a call at (805) 504-7839 to get started on your free quote today!